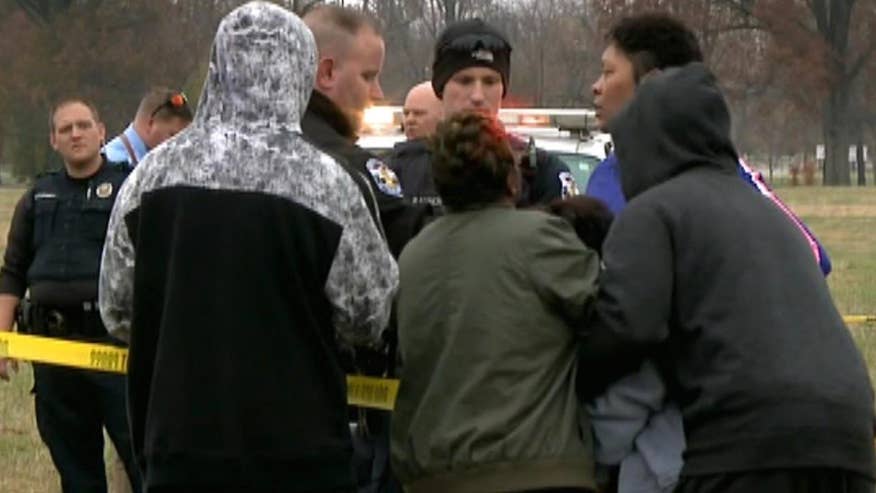 Two people were killed and four others injured in a shooting at a park in Louisville, Kentucky Thursday during a youth football game, officials said.
Louisville Metro Police spokesman Dwight Mitchell told WDRB-TV that officers arriving at the park found two black males with gunshot wounds. Both victims were pronounced dead at the scene, according to Mitchell.
Mitchell said four other victims were taken to the hospital with non-life-threatening injuries. Police have not yet made any arrests and are searching for possible suspects.
The shooting took place during the annual "Juice Bowl" youth football game at Shawnee Park, which had to be canceled. Coaches told WDRB-TV they scrambled to get players to a safe place as police evacuated the park.
"There are people who won't make it home to the Thanksgiving table," one coach told the television station.
Children had finished playing football and two women's teams were in the middle of a flag football game when several shots were fired, The Courier-Journal reported.
Charlotte Waddell, a cousin of Muhammad Ali, told the newspaper she had just finished talking to the Mayor Greg Fischer when she heard several gunshots.
"This is the worst Thanksgiving ever, I'll never be back," Waddell, who has attended the event for years, told The Courier-Journal. "I'm pretty shaken up."
Click for more from The Courier-Journal.