Any bedtime reading wishlist for Father Christmas is now as likely to feature titles by lewd standup comedians as the works of JK Rowling, Philip Pullman or Michael Morpurgo. In the wake of the enormous success of David Walliams's children's books, publishers are looking to Britain's comedy clubs for fresh talent.
Among the long parade of comic stars already taking to children's literature, from Sandi Toksvig to The Fast Show's Charlie Higson and Fantasy Football's David Baddiel, lurk several with a reputation built almost entirely on "adult" humour and rudeness.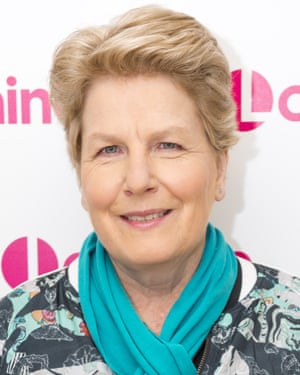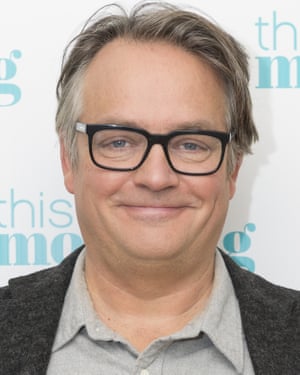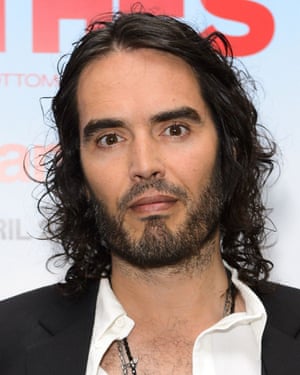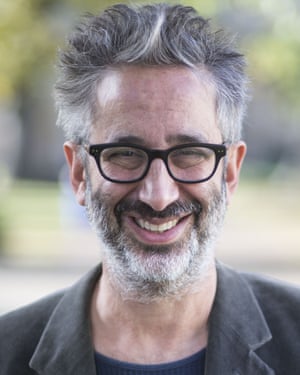 Russell Brand and Julian Clary, both famed for their explicit content, have brought out children's titles. A second sequel to Clary's critically well-received story about a family of hyenas, The Bolds, is due out from Andersen Press in February and before that, in the new year, Adrian Edmondson is to become the latest comic talent to succumb to the lure of publishing a potential nursery classic.
Edmonson is still probably best known as television's ultra-violent inarticulate punk, Vyvyan, in The Young Ones and for partnering the late Rik Mayall in Bottom and on stage as The Dangerous Brothers. His first story for children is Tilly and the Time Machine, which is billed by Puffin Books as "a funny and heart-warming adventure" and tells of a girl who lives with her inventor father and wishes she could go back to a time when her mother was still alive.
Walliams will be featured heavily in the BBC's television schedules this Christmas with his new adult sketch show, Walliams and Friend, and will also be reading Roald Dahl's Revolting Rhymes on BBC1. But despite his continued popularity on screen, Walliams revealed in Radio 4's Today programme on Friday that: "I should really give up comedy and just concentrate on children's books because it is so rewarding."
David Fickling, of children's specialist publishing house David Fickling Books, said it was not surprising that performers such as Walliams enjoyed writing for children. "Can you imagine anything better than being able to enter the hearts of children with a story that stays with them throughout their lives?" he asked. "In fact it is a rare thing to be able to tell a good story – maybe a rarer thing than it is to be a good stand-up comedian."
Fickling cited the example of Lissa Evans, author of Wed Wabbit, out next month, as a comic writer who has a natural ability to grip young readers. Evans only picked up the children's literature habit after working in television on programmes including the BBC's Room 101.
"All publishers really want is a brilliant story that jumps off the page," said Fickling. "And you can only judge that on the story itself, no matter what name is on the cover. Some performers, such as David Walliams, do write incredibly well for children – and I know that is partly because of how hard I hear he works on his text. But children's writing is not a separate ghetto. Just like adult literature, a story will only last if it is good. Telling it well is like being able to sing – you either can or you can't."
Walliams has changed the shape of children's publishing post-Harry Potter. He has put a new industry emphasis on humour and has sold more than 14 million books so far, with his work being translated into more than 50 languages.
This month the most anticipated title, for young readers and bookshop owners alike, was The Midnight Gang, the former Little Britain star's latest.
Walliams' nine other children's novels, including The Boy in the Dress, Gangsta Granny and Mr Stink, have justified the industry's slightly over-hasty talk of a successor to Roald Dahl, with an equally mordant, unbridled imagination. Television adaptations of Walliams' books are also now staple seasonal fare.
This weekend a stage show based on Walliams' picture book, First Hippo on the Moon, began rehearsals. It will open, appropriately enough, at the Royal Hippodrome Theatre, Eastbourne, on 13 December, before a national tour.
However, the decision to branch out into children's literature need not mark the end of a stage career. Clary has extended the dates of his current tour, The Joy of Mincing, while Baddiel, author of The Parent Agency and The Person Controller, has just finished a solo show about his relationship with his father, who has dementia.
Similarly Toksvig, who wrote The Troublesome Tooth Fairy in 2000 and Hitler's Canary in 2005, and Higson, the man behind the Young Bond books, are both still appearing on television.
Actor Mackenzie Crook, star of sitcoms The Office and Detectorists, as well as the Pirates of the Caribbeanfilms, has also brought out two popular children's books, The Lost Journals of Benjamin Tooth and The Windvale Sprites.
In Australia, in the meantime, something akin to the Walliams effect has been felt this autumn with the unexpected commercial success of Do Not Open This Book. Written on a whim in an idle moment by comedian and radio personality Andy Lee, it was originally intended as a private publication for his family, but was picked up quickly for mass distribution. Its release crashed websites and has provided a sudden boost for its independent publishing house, Lake Press.It seems it is one thing to make a roomful of adults laugh out loud, or to earn yourself a prime-time light entertainment slot on television: but the real prize is to make a child want to read your next story.