'He blends stupid and hard-hitting'
Armando Iannucci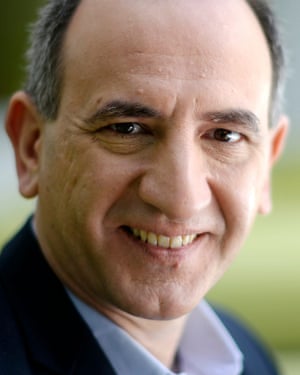 I went to the same primary school as Billy Connolly. I remember hearing that his comedy was very rude and, it being a Catholic school, we weren't allowed to listen to his albums. But tapes circulated. When I heard the crucifixion routine I understood why the teachers and priests said it was sinful to listen to him … until he became famous, of course – then the school was proud of him. The first time I saw him perform, in the early 1980s, he came on and said: "I've only got one joke, it's not very funny, and it takes me two and a half hours to tell it." He then told hilarious stories – for two and a half hours, without an interval – ending in this, well, OK joke. He was radically different from other comedians. Standups come on and do their routine – their 15 jokes about Margaret Thatcher and their bit about supermarkets. He doesn't do that. It feels like a conversation even though he's the only one speaking; he makes it seem as if he's genuinely coming up with stuff for that evening. I like his blend of the really stupid and the hard-hitting – you never quite know what his perspective is going to be on a topic. He's not a leftwing comedian or a rightwing comedian – he's just himself. I eventually met him. He was invited to the premiere of In the Loop in New York and I spoke to him afterwards. He was very nice, but it was surprising. I asked him about the film and he said, "Oh my God, the swearing!" and I thought: "Yeah … but you're Billy Connolly!"
'Billy showed us how it could be done'
Eddie Izzard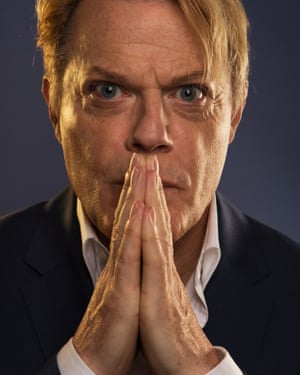 I realised when I went into standup that I wanted to have Billy Connolly's ease in front of a vast crowd. The chatty aspect of his comedy really influenced me. I felt as if I had come from Monty Python, but his conversational feel is something that I've tried to copy. It was watching his incontinence knickers routine, though, when he was acting things out, that was the mother lode for me. He would tell a story and get loads of jokes, and then he would act out an entire scene. I realised when he acted out a story, with really good characterisations, that was when the scene exploded. That was a big influence on me. I thought standup was just telling gags, and that's why I never thought it was my thing. The idea that you could get on stage and get into a chess game with yourself – play two or three characters – was huge. He showed us how it could be done, so we went and did it.
'A natural storyteller'
Shazia Mirza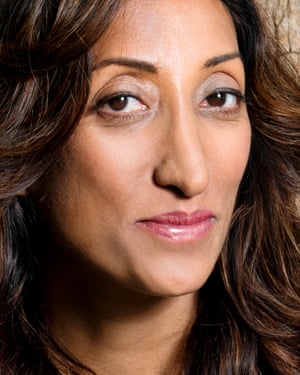 When you start out as a comedian you always research the greats: Richard Pryor, Robin Williams, George Carlin … Billy Connolly is one of those you study. I first remember seeing him on Parkinson. He was telling this rude story – it was about farting or something – and he was just talking, non-stop. Parkinson would ask him one question and he'd just talk. He's a natural storyteller, I never get bored hearing him, and there's a genuine truthfulness to his stuff – he's just talking about his life and things that have happened to him. Connolly started the idea that you didn't have to be doing one-liners to be funny. He could go on for hours and it would still be hilarious – and people after him copied it. People all over the world watch him. I saw him in LA about 10 or 15 years ago, in a small club, and he didn't change anything that he would do in the UK.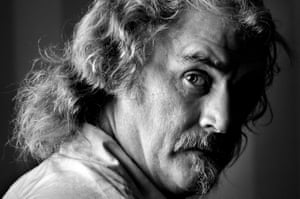 'A brilliant understanding of how language works'
Al Murray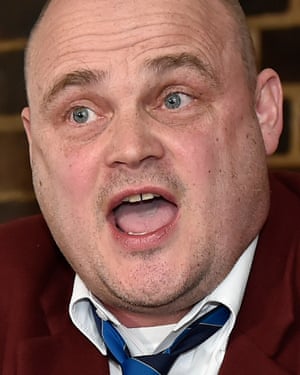 He's the Earth father of modern comedy in the UK. Long before alternative comedy was given that name, he was doing it all. He wasn't telling mother-in-law jokes – he was performing honest, Glaswegian, working-class cheek, and he was being rude. He's a bit like the Beatles: everything since him is because of him and a reaction to him. But his priority has always been to be funny; he's not there to make a point, he's not there to tell you how to live your life, he's not there to convert you or preach to the converted – his aim is to be funny. He also has an unbottleable charisma that's so infectious, and a brilliant understanding of how language works. He's basically the complete comedian. As his life's changed and as he's become massively successful, his honesty about how he sees the world has never changed. When he becomes a multi-millionaire living in LA he doesn't pretend he's not, but he's able to make sure his perspective and his voice aren't damaged in that process. About 10 years ago I bumped into him in the street and thanked him for creating an industry that I could work and have a career in. I don't think he knew who I was, but I thought: "Fuck it – the whole thing wouldn't exist without him."
'People forget how out there he was'
Ross Noble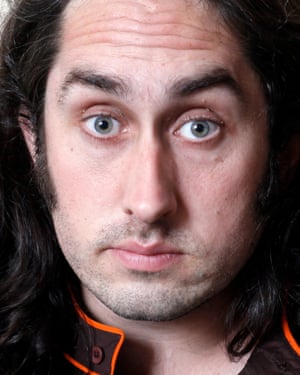 When I was little, my gran had lots of Billy Connolly albums. As a kid, I loved stuff like the "Welly Boot Song", but as I got older I realised quite how filthy he was. I thought: "Oh, right, I probably shouldn't have been listening to that." People think of Connolly as being an overnight success from appearing on Parkinson, but by then he was already a massive live act, he was already selling out big theatres before he got that exposure that then put him into the stratosphere. That's been a big inspiration for me. When I started touring, people said: "Well, if you haven't had a mainstream light entertainment TV show then who's going to come and see you live?" But Connolly showed it could be done. For me, what makes him so special is how he has developed over time. From his early stuff – the songs – to moving into storytelling, then his wild man drinking years, then having a family and giving up the drink, and then becoming an old man. His audience has got to know him so well over the years. Plus, now that you can say pretty much anything you want on stage, people forget just how out there and edgy he was – he had Christians protesting outside his gigs in Australia. And that's the thing I love about him – he's never shied away from talking about anything, no matter how controversial. Whether that be religion or bodily functions.
'His humour's universal'
Susan Calman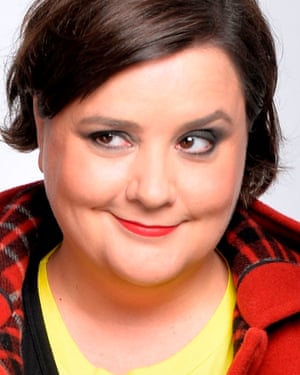 When I was about 11 or 12 my older brother had a cassette of the Wreck on Tour album. I stole it from him, put it in my Walkman and I had to stop playing it because it was so funny. I was hurting – I've never since felt that pain in my stomach of just constantly laughing. I didn't know who Billy Connolly was, I didn't know what standup was – this was just a guy telling these incredible stories. Growing up in Glasgow, he spoke like we spoke and his influence, in a very positive way, looms over Glaswegian comedians. I'm often asked by journalists: "Do you have to change your accent when you come to England?" It's a particularly strange and slightly offensive question. And whenever anyone asks me that I think: "Well, Billy Connolly speaks to billions of people across the world, and he's definitely from Glasgow." He has a capacity to make people laugh no matter what their background is, because the humour is universal. He's talking about being from Glasgow but his themes work everywhere. I've still never managed to see him in person. I'm not quite sure what I'd do if I did. I'd probably sit like a gibbering wreck. Sometimes people are just funny, and Connolly is fundamentally, absolutely, unqualified funny.