The failure of the independent inquiry into child abuse to explain how it investigated allegations of sexual assault on its premises has undermined its credibility, a former senior lawyer on the investigation has said.
Hugh Davies QC said in a letter published by the home affairs select committee that the inquiry's leadership must provide a clear public explanation of what the allegations were, how they were investigated and what has been done to identify and address future risks.
Davies was the only lawyer who commented publicly on the events that have rocked the national inquiry over the past two months, following a request from the committee for written evidence on the departure of a series of high-ranking legal experts.
"It is in the public interest that [the independent inquiry into child sexual abuse] IICSA succeeds," Davies said, and greater clarity on the allegations of sexual assault at the inquiry's London headquarters would promote the chances of that.
All the other lawyers who have left, including the former lead counsel Ben Emmerson QC, his deputy, Elizabeth Prochaska, and another counsel, Toby Fisher, cited confidentiality to the inquiry as a reason not to comment to MPs. The chair of the inquiry, Prof Alexis Jay, refused to waive that confidentiality.
Emmerson was suspended in September and then resigned. Two weeks earlier, Prochaska left the inquiry. Since then, a number of other lawyers have left.
Davies, who left the inquiry in 2015, said the lack of any explanation about allegations made by a junior member of staff against Emmerson left "an impression that, rather than investigating … IICSA has reached a de facto compromise agreement … and ended the investigation".
The committee report said the allegations involved claims that Emmerson sexually assaulted an inquiry worker in a lift. He denies the allegations.
Davies' testimony was released as MPs on the committee published a critical report on the troubled investigation, and called for robust action to deal with the allegations and restore public confidence in the inquiry.
Yvette Cooper, the chair of the committee, said the inquiry's response had been "wholly inadequate". Robust action was needed to restore public confidence, including the appointment of an external person to investigate the case.
"Given that the inquiry was set up to challenge institutions for covering up internal problems or ignoring abuses of power, it is crucial that it shows it has a robust and transparent approach to dealing with problems of its own," she said.
Cooper stopped short of supporting calls from fellow Labour MP Chuka Umunna for Jay to step down in favour of a senior judge, but, she said, "the inquiry needs to get back on track … it is too important to be sunk by problems … urgent action is needed to sort them out."
She criticised delays in setting up the Truth Project and holding public hearings, which showed a "significant weakness" in engaging with survivors.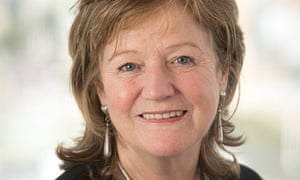 Cooper called for the inquiry to appoint a new counsel as a priority and to consider splitting its work into two strands; a forensic, lawyer-led investigation to establish the truth about past institutional abuse, and a second strand looking at thematic issues around child protection.
The report was published as a person from the survivors panel, which was set up as part of the inquiry, called for it to be allowed to get on with its job. Chris Tuck said she had suffered vicious trolling on social media by some survivors that was hard not to take personally. "The few people who want this inquiry disbanded are robbing the victims and survivors … of the opportunity to finally have their voices heard," she said.
Davies said that despite confidentiality issues he was able to comment in the interests of transparency on the allegations of bullying and sexual assault matters that had been in the public domain.
When taken together, they left a negative impression, which was compounded by unofficial briefings from inquiry sources in the media that undermined the alleged victim's account.
"I would criticise any failure by an institution to act, and IICSA must expect to be judged by the same standards it will doubtless set for others," he said.
"IICSA will investigate and make findings on institutions that have put reputational advantage ahead of a duty to investigate, including the use of compromise agreements with the subject of disclosure. If that is what has occurred here, the reputational harm to IICSA is obvious. If it is not, it is in IICSA's interests to correct this impression."
Any disclosure of bullying or sexual assault relating to the conduct of a senior member of staff towards a more junior employee, whether it was a formal complaint or not, amounted to abuse of power, he wrote.
"History demonstrates that, where bullying or other abuse reflects an imbalance of power between individuals, it is more likely to be repeated," he added.
Jay said in a statement: "We recognise that the past few months have been difficult for the inquiry, and for the victims and survivors who have placed their trust in it. I am personally sorry for any unnecessary anxiety the inquiry may have caused to victims and survivors during this transitional period."
She said the inquiry would appoint an external senior legal figure to review some of the issues raised in the committee's report.