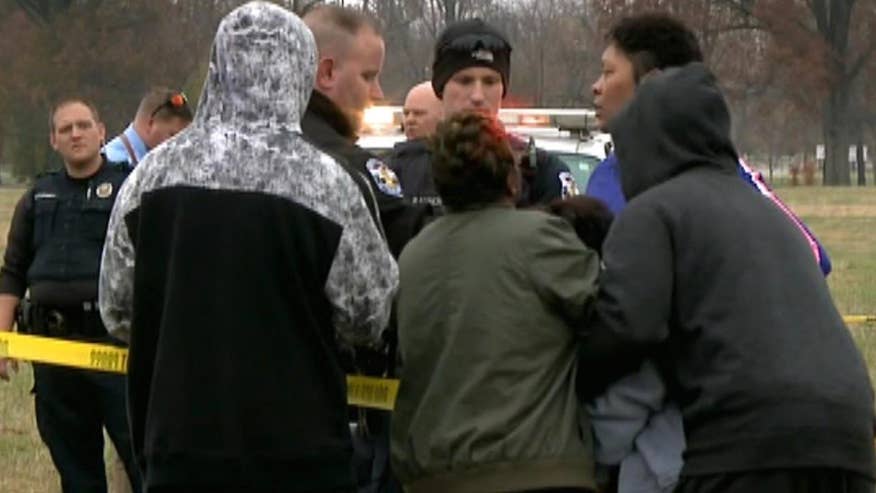 Cops on Friday blamed a dispute for the barrage of shots in a Louisville, Kentucky park that left two people dead and five others wounded.
Cops initially said four had been wounded in the Thanksgiving Day shooting in Shawnee Park.
They said at a press conference that there are no suspects.
Lt. Emily McKinley said the dispute involved a group of people who had gathered in the park, according to Fox affiliate WDRB-TV.
"During that dispute some weapons were pulled and shots were fired," she said.
Cops believe the gunfire involved more than 20 shots. Not far away was a gathering of men, women, children–and Louisville Mayor Greg Fischer– as part of an annual Thanksgiving Day football tradition known as the Juice Bowl.
McKinley said those involved in the shooting weren't at the park for the Juice Bowl.
A source told the Louisville Courier-Journal that police believe a man in his 60s bumped a younger man's motorcycle, sparking the dispute.
Cops have not identified any of the victims, including the two who were killed.
McKinley said investigators have talked to some of the injured victims.
Coaches told WDRB Thursday that they scrambled to get players to a safe place as police evacuated the park.
"There are people who won't make it home to the Thanksgiving table," one coach told the television station.