NEW
You can now listen to Fox News articles!
Law enforcement authorities in Laurel, Nebraska, have announced an arrest after four people were found dead following fires at two different crime scenes.
"NSP has made an arrest in connection with the investigation into homicides in Laurel," the Nebraska State Patrol tweeted on Friday morning. "Details will be provided at a news conference later this morning. Thank you to the public for your vigilance and cooperation with this investigation."
10 NYC GANG MEMBERS INDICTED FOR YEAR-LONG CRIME SPREE, INCLUDING SHOOTINGS AND A MURDER IN PARTS OF CITY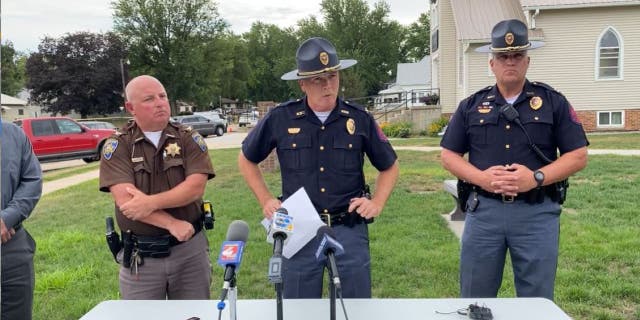 At a press conference on Friday morning, Colonel John A. Bolduc of the Nebraska State Patrol said 42-year-old Jason A. Jones was taken into custody that morning.
"Evidence from both scenes" pointed to Jones who authorities say lived across the street from the location of one of the fires.
NEBRASKA FIRE CREWS HOPE FOR RAIN AS THEY CONTINUE TO BATTLE FIRES
Jones was arrested by a SWAT team who entered his home on 206 Elm St. in Laurel and discovered that he had suffered serious burns.
Jones was airlifted to a hospital in Lincoln, Nebraska and is "believed to be in serious condition."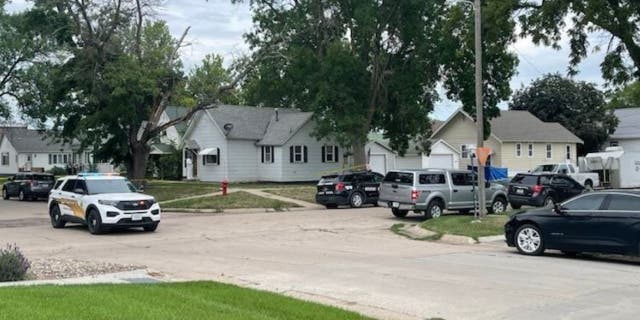 CLICK HERE TO GET THE FOX NEWS APP
The victims have been identified as Gene Twiford, 85, Janet Twiford, 86, Dan Twiford, 55, and Michelle Ebeling, 53.
Ebeling was the victim at the first residence and the Twiford's were the victims at the second residence, police said.
This is a developing story. Check back for updates.