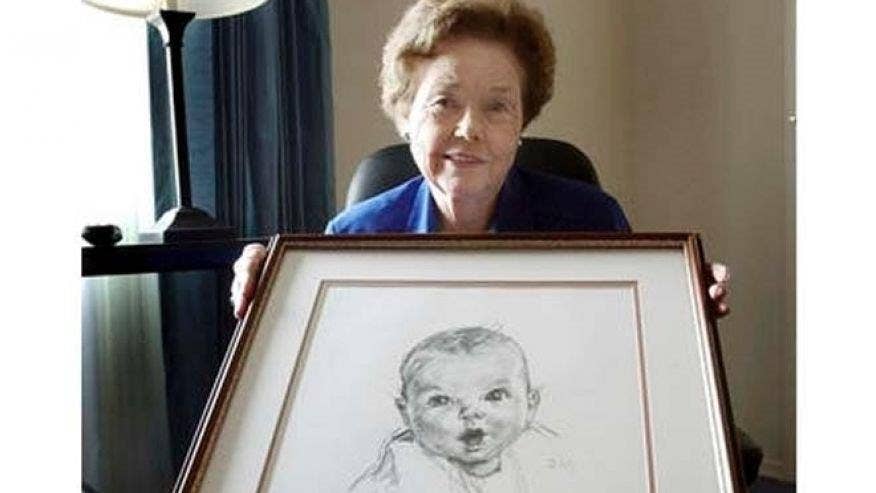 The original Gerber baby has turned 90.
The baby food maker said Ann Taylor Cook celebrated her 90th birthday on Sunday.
Cook was about 4 months old in 1927 when her image was sketched in charcoal by family friend, Dorothy Hope Smith.
The drawing was submitted to Gerber a year later when Gerber put out a call for images to be used in its new baby food advertisements.
"She wrote me (later) that she had thought it was kind of unfinished, and if they liked it she could finish it properly," Cook said of the sketch in an interview with WFLA-TV. "But they were smart enough that they didn't want anything done to it."
Cook's picture became the company's official trademark in 1931.
"The logo is the essence of who we are," David Yates, vice president of Gerber's North America operations, told WFLA. "It is the epitome of a happy, healthy baby and the symbol of trust we have with parents. It's everything to our company."
Cook became a mother of four and taught literature and writing in Tampa, Florida, for 26 years before retiring in 1989.
The original #GerberBaby, Ann Turner Cook, turns 90!
HAPPY BIRTHDAY!#FOX35pic.twitter.com/W7fq4ZEb7O

— LuAnne Sorrell (@luannesorrell) November 21, 2016
The Associated Press contributed to this report.