Prince William and Kate Middleton arrive at star-studded Earthshot Prize Awards in Boston
close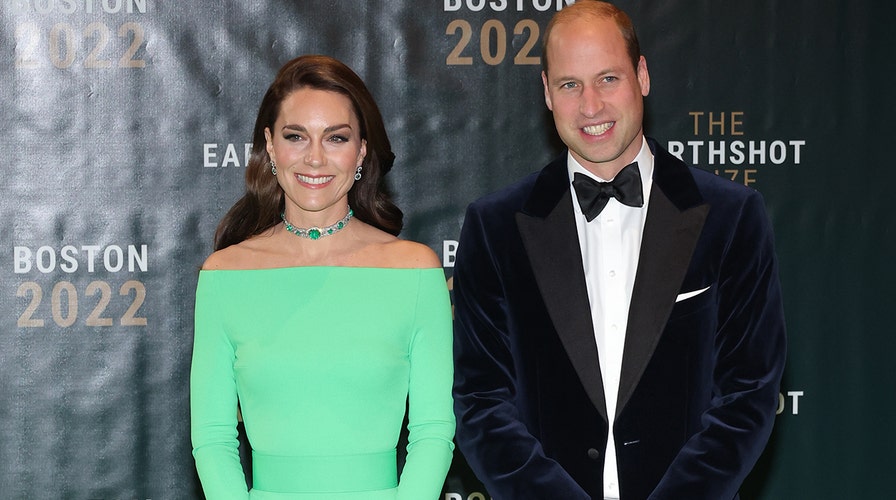 Video
Prince William and Kate Middleton arrive at the Earthshot event in Boston
The Prince and Princess of Wales arrived at the Earthshot event in Boston to crowds screaming with excitement.
Prince William and Kate Middleton arrived at the star-studded 2022 Earthshot Prize Awards in Boston Friday evening.
The royal couple was greeted by cheerful fans before heading inside the venue, where they are seated next to the CEO of Earthshot, Hannah Jones.
The Prince and Princess of Wales traveled to Boston Wednesday for three days of engagements. It is their first trip to the U.S. in eight years.
Middleton stunned in a vibrant green off-the-shoulder gown for the event. Fox News Digital confirmed Middleton rented the Solace London gown via HURR, a U.K. rental platform for designer dresses.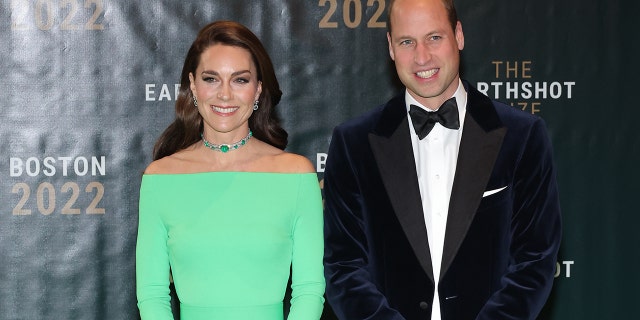 Prince William and Kate Middleton attended the Earthshot Prize 2022 ceremony in Boston Friday evening.
(Mike Coppola)
KATE MIDDLETON VISITS HARVARD UNIVERSITY ON FIRST SOLO ENGAGEMENT DURING US TRIP BEFORE EARTHSHOT CEREMONY
Middleton also wore the late Princess Diana's diamond and emerald choker necklace.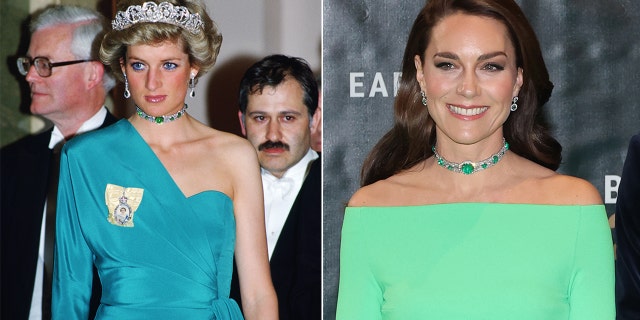 Kate Middleton wore Princess Diana's diamond and emerald choker to the Boston ceremony.
(Getty Images)
Boston, the birthplace of John F. Kennedy, was chosen to host the second annual prize ceremony because of the late president's 1962 "moonshot" speech, setting the challenge for Americans to reach the moon by the end of the 1960s.
It inspired the prince and his partners to set a similar goal for finding solutions to climate change and other environmental problems by 2030.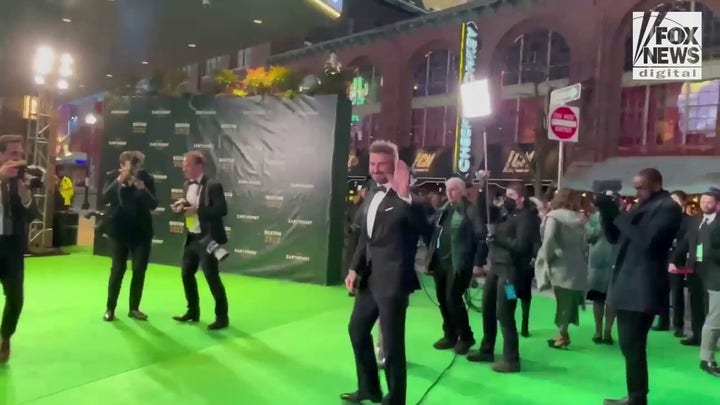 Video
PRINCE WILLIAM, KATE MIDDLETON APPEAR IN NEW PHOTOS TAKEN DURING REHEARSALS AMID ROCKY START TO US TRIP
Prizes will be awarded by Rami Malek, Catherine O'Hara and Shailene Woodley.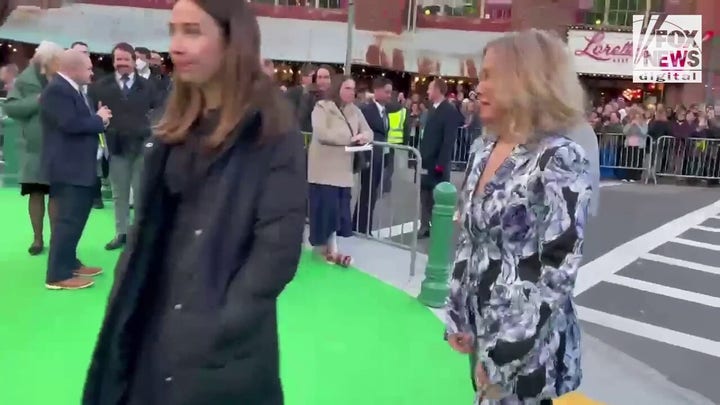 Video
The event will also feature performances by Billie Eilish, Annie Lennox, Chloe x Halle and Ellie Goulding, who performed at the couple's 2011 wedding reception.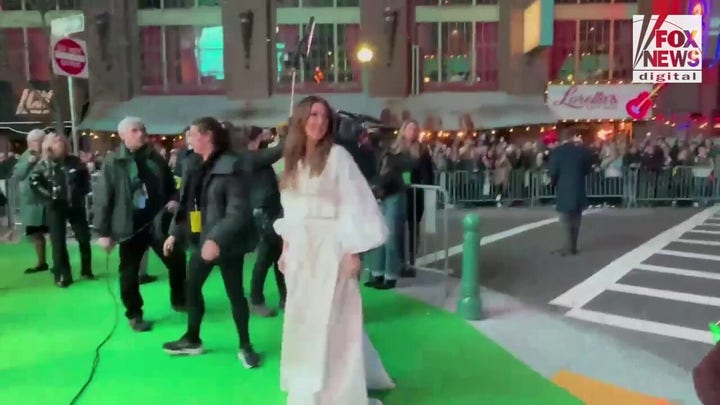 Video
The show will highlight packages voiced by Sir David Attenborough and Cate Blanchett, who is an Earthshot Prize Council member. David Beckham was also in attendance on Friday night.
William and Kate will announce the winners of the Earthshot Prize grants at MGM Music Hall at Fenway on Friday night.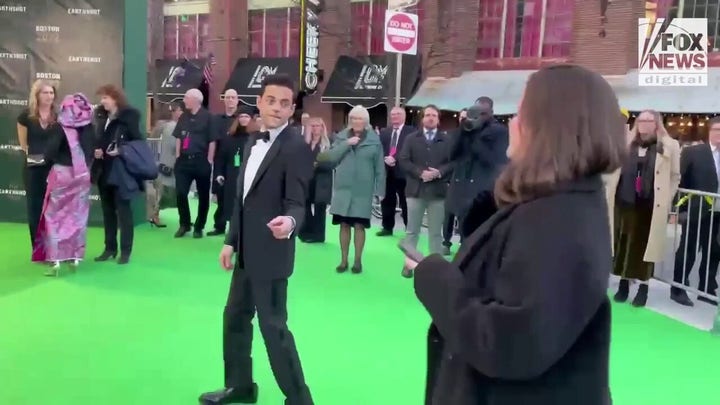 Video
Winners in five categories, including nature protection, clean air, ocean revival, waste elimination and climate change will receive a 1 million pound grant ($1.2 million) toward furthering their work. All 15 finalists will receive financial help.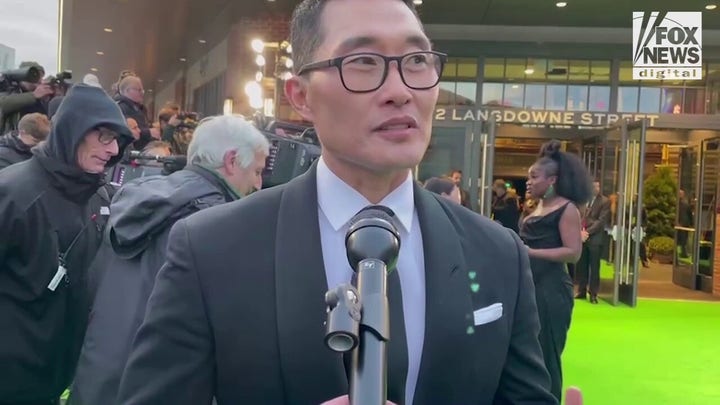 Video
Daniel Dae Kim spoke to Fox News Digital before the ceremony and explained that he was "looking forward" to meeting the Prince and Princess of Wales.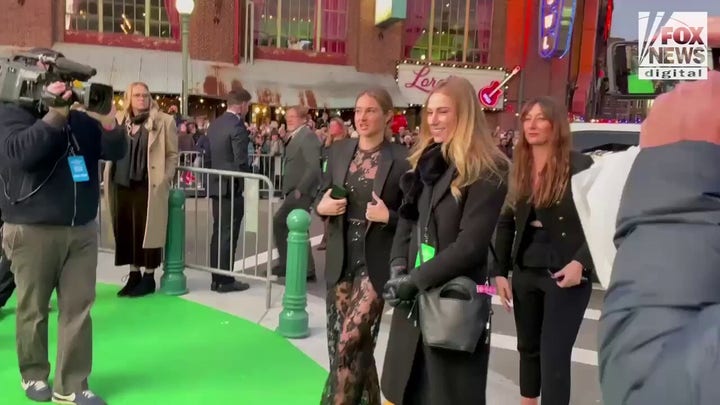 Video
On Friday morning, Catherine, Princess of Wales headed to Harvard University outside of Boston, where she visited the Center on the Developing Child.
It was a solo outing for the mother of three, while William toured the John F. Kennedy Presidential Library and Museum with President Biden as his solo outing during their three-day U.S. trip.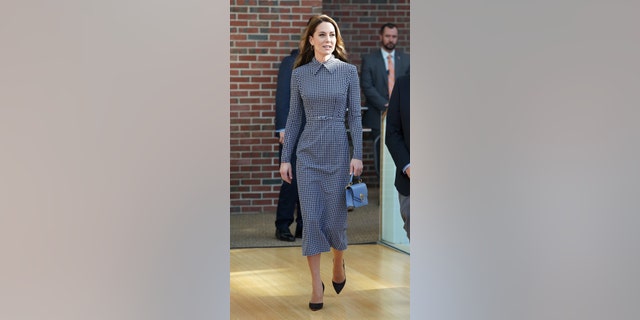 Kate Middleton visited Harvard on Friday during her and William's three-day U.S. visit.
(Getty Images)
At Harvard, Middleton spoke with researchers about the advances in science to ensure a promising future for children. The British royal, who is an advocate of early childhood development, was spotted taking notes.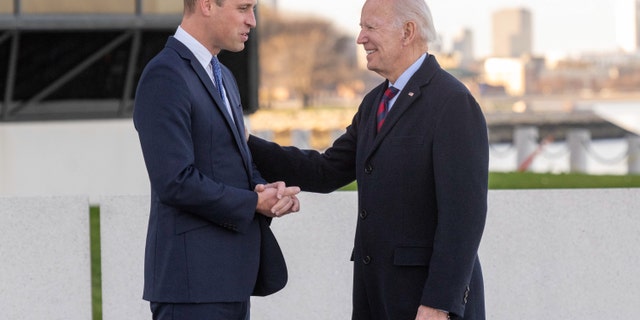 Prince William, Prince of Wales, met with President Biden at the John F. Kennedy Presidential Library and Museum Friday.
(Samir Hussein/Pool/WireImage)
Middleton's father-in-law, King Charles III, visited Harvard University in 1986. She signed the guestbook 36 years later.
During their first day in Boston, William and Kate attended a Boston Celtics game, sitting courtside with Celtics co-owner Wyc Grousbeck and his wife, Emilia Fazzalari, co-owner Steve Pagliuca and his wife, Judy, Celtics great and Hall of Famer Thomas "Satch" Sanders, Massachusetts Gov.-elect Maura Healy and Boston Mayor Michelle Wu.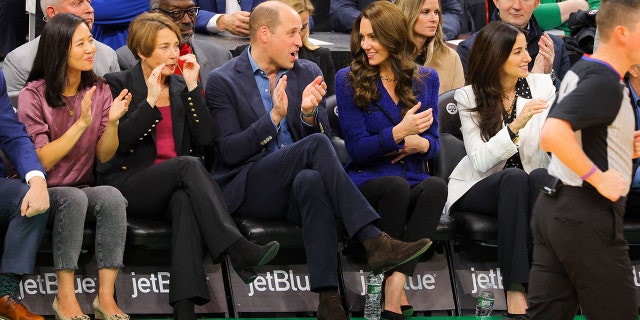 Prince William and Princess Kate sit courtside at a Celtics game in their first visit to the United States since the queen died.
(Brian Snyder/Pool/AFP via Getty Images)
During the game, the Heroes Among Us award was presented to Ollie Perraul, a 15-year-old climate activist from Easthampton, Massachusetts. The royals were seen talking with Perraul after the award presentation.
William and Kate received mixed reactions when they were shown on the Jumbotron as some fans applauded and cheered, while others appeared to boo the royals. However, the pair appeared to be enjoying themselves, and William was spotted clapping and cheering the players on throughout the game.
The royals' trip comes amid some controversy surrounding an honorary member of the Buckingham Palace household. Lady Susan Hussey, William's godmother, was reportedly forced to step down from her position after she was accused of repeatedly asking a Black woman born in Britain where she was "really" from.
Their U.S. visit also highlights the rift with William's brother Prince Harry and Meghan Markle, who moved to California in 2020. William and Kate reportedly have no plans to see Harry and Meghan while they're in the U.S.
Fox News Digital's Brie Stimson, Stephanie Nolasco and The Associated Press contributed to this report.