A chef who drugged, raped and killed four young men after using a string of fake online dating profiles to lure them to his flat has been found guilty of murder.
A Old Bailey jury convicted the serial killer Stephen Port on Wednesday of the murder of four men after drugging them so he could satisfy his appetite for sex with unconscious boyish-looking men.
Port, 41, of Barking in east London, killed Anthony Walgate, a 23-year-old fashion student from Hull; Gabriel Kovari, 22, originally from Slovakia; Daniel Whitworth, a 21-year-old chef; and Jack Taylor, a 25-year-old forklift truck driver.
Despite striking similarities between the four killings, which were carried out over 15 months, police failed to link them. Three of them were carried out over a four-month period.
All four men died from overdoses of the date-rape drug GHB, also known as G or liquid ecstasy. The body of Walgate, Port's first victim in June 2014, was found just outside the communal entrance to his one-bedroom flat. The other three were discovered in a churchyard near his home. All were propped up in a sitting position, with signs they had been dragged there. None had their mobile phones.
Port was convicted of 22 offences against 11 men, including four murders, four rapes, four assaults by penetration and 10 of administering a substance. He was cleared on three counts of rape.

Scotland Yard has admitted "potential opportunities" were missed and that investigators who failed to see "striking similarities" between the deaths had only patchy knowledge of the use of drugs linked to the gay sex scene.
The Independent Police Complaints Commission (IPCC) has launched an investigation, and will examine whether homophobia played a part.
Seventeen police officers are facing investigation for possible misconduct over the catalogue of failures in catching Port. The Metropolitan police is now re-examining 58 unexplained deaths involving the drug GHB from a four-year period across London in case signs of suspicious death were missed.
Commander Stuart Cundy, who leads the Met's specialist crime and operations command, said: "We can't rule out the fact there may be other victims out there who suffered at Port's hands and have yet to come forward. We would appeal for them to contact us as soon as possible."
He said he could not say "categorically that lives could have been saved or other victims protected. All I can say is from the evidence we've heard at trial there were potential opportunities that were missed. The IPCC investigation will carefully consider those".
Cundy said it was not appropriate to pre-empt the IPCC's findings, but that actions had already been taken "in areas where we know we could have done better".
He is to write personally to the families to apologise for "missed opportunities to catch Port sooner". He also offered to meet them.
The IPCC appealed for witnesses to come forward. Its commissioner, Cindy Butts, said: "It is important we establish whether the police response to the deaths of all four men was thorough and appropriate in the circumstances, including whether discrimination played any part in actions and decisions.."
The family of Taylor, the fourth man to be killed, plan to sue the force and believe Port would not have been stopped if they had not fought for a full investigation.
Taylor's sisters, Donna and Jenny, said of the police investigation: "We just think they thought Jack was gay and a druggie, and that was it.
"If it had been a woman, then more would have been done. We had to fight from the beginning. We kept pushing for an investigation."
On Wednesday, the family said they felt only hatred for Port, who showed no remorse and had spun a web of lies. "He's very cold. Knowing we are all sitting there and going through his stories is just very cruel," they said.
Police arrested Port in June 2014 for lying over the death of Walgate, whom he had hired as an escort for the night. They charged him with perverting the course of justice and released him on bail. He went on to kill Kovari and Whitworth in August and September, the court heard.
The killings were driven by his fetish for sex with younger gay men drugged unconscious, an appetite fuelled by drug-rape pornography.
He met his victims via apps such as Grindr, expressing a sexual preference for young, slim, boyish-looking men known as "twinks". Once at his flat, he drugged them with GHB by spiking their drinks or injecting them in the anus. Eight men who survived encounters with Port gave evidence during his trial. On some occasions, he filmed himself having sex.
Port, a chef at a bus depot in West Ham who appeared on the BBC's Celebrity MasterChef serving meatballs when the programme was filmed at his work canteen, described himself as "100% gay". He was prolific on gay dating sites where he hooked up with much younger men, often using false names and fake profile pictures and claiming to be many years younger than he was. Self-conscious about his looks, he wore a blond toupee to cover his baldness.
In March 2015, Port was found to have made a false statement to police about finding Walgate collapsed outside his flat when in fact he had died inside. He was jailed for eight months for perverting the course of justice, but then released on an electronic tag in June. He killed Taylor in September.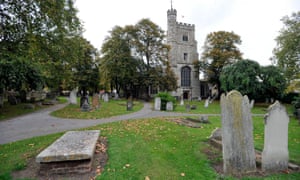 Kovari had been staying for a few days at Port's flat, and his body was found by a dog-walker in St Margaret's graveyard in Barking on 28 August 2014. The same dog walker found Whitworth's body in the same location three weeks later.
Taylor's body was also found in St Margaret's graveyard. Port was arrested a month later in October 2015, after CCTV footage showed him walking toward his flat with Taylor in the early hours of the morning on the day he disappeared.
A fake suicide note found on Whitworth's body, which said he had killed himself in guilt over having accidentally given Kovari an overdose of GHB during sex, was accepted at "face value" by police, who did not investigate further, the court heard. It was subsequently found to have been written by Port.
Whitworth's stepmother, Mandy Pearson, said the family had endured unspeakable grief and would continue to press investigators. "The fight goes on until all our questions are answered," she said.
Eight other victims who survived encounters with Port told of drinks being spiked, or of him using a syringe to inject drugs into their anuses. Police retrieved 83 videos from Port's phone, six of which showed him having sex with unconscious men.
DCI Tim Duffield, who led the successful homicide investigate, described Port as a "probably one of the most dangerous individuals I have encountered" and a "voracious sexual predator" who was "highly devious, manipulative and self-obsessed".
"Throughout both the criminal investigation, many days of police interviews and during the course of a long trial, he has never once shown a shred of remorse for his victims or indeed their families.," he said.
Port met his victims via social media. Investigators found at least 25 accounts that he had used with different names and examined 100 media devices as part of the inquiry.
The case highlights the potential dangers on using apps to meet strangers for sex, and police stressed that users should meet for the first time in a public place and not someone's home, inform friends where they are going and be careful about what they eat or drink.
Port denied all the charges against him . Described as quiet and withdrawn, he had been bullied at school and came out as gay to his family in his 20s, his sister Sharon told the court. She said it had upset their mother.
He studied for a year at a local art college before having to leave because his parents could not afford the fees. He went on to work as a chef and catering manager, and his last job was as a stock-taker at local stores.
He earned significant sums of money as an escort, charging £150 per hour or £350 for an overnight with "full service", and enjoyed spending his earnings on sports cars, gadgets and Transformer toys, which he collected. He told the court he was aware of the dangers. "I would never accept a drink or anything to eat off a client, and I always took my own lube, condoms and poppers," he said.
Peter Tatchell, the human rights campaigner, said of the police investigation: "If four young middle class women had been murdered in Mayfair, I believe the police would have made a public appeal much sooner and mounted a far more comprehensive investigation.
"The killing of low-income gay men in working-class Barking was treated very differently. Police officers stand accused of class, gender and sexuality bias." The force's appeal for public information in 2015 was a year too late and police let Port "slip through their fingers", he said..
Friends of Kovari and Walgate raised concerns with the police at the time but "felt fobbed off ", Tatchell said. A friend of Kovari's had contacted the PinkNews website and the gay police monitoring unit Galop to ask them to press the Met for answers. "They did so, but were told by officers that it was not foul play and there was no serial killer," he said.
During his evidence, Port was accused of "playing God" with the lives of his victims and telling "lie after lie" about their deaths.
"You just cannot bring yourself to accept the truth of what is going on here. To the families, lie after lie, that's what is being played out here in this court," the prosecutor, Jonathan Rees QC, said.
Port admitted he had lied to police when questioned over the deaths. "The truth sounded like a lie, so I lied to make it sound like the truth," he said.
Port's drug dealer, Peter Hirons, 48, who is believed to have unwittingly supplied him with the drugs used to kill at least one of his victims, was jailed at Snaresbrook crown court for two-and-a-half years earlier this month, it can now be reported. He had admitted six drugs charges and one of possession of criminal property.